Strap on the game-day gear and stock up on the sunscreen because Village Field Day is Sunday, June 10th. Have your kids join us in fun team activities and games!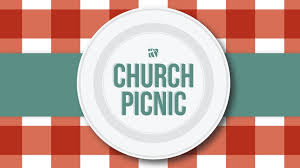 Immediately after our service on Sunday, June 10th, we'll be gathering at Dorton Park immediately after the service for a church picnic! We'll bring the meat, you bring the sides and possibly a lawn chair. Mayhem on the kickball field is guaranteed!

On Sunday, June 24th, the YMCA will be holding an American Red Cross Blood Drive following the service. Please consider donating blood before leaving for the day. We welcome the opportunity to come along beside the Y and provide this life-giving gift to our community. Sign-ups and more details will be coming soon.