DEFY GRAVITY | CHICK FIL-A | MARCH 23
Let's have some fun! Here's what you need to know.
CPStudents, CPKids, and friends are welcome!
8:50 a.m. Meet at Defy Gravity (8116 University City Blvd in Clt)
Middle and High School students may be dropped off, CP Kids 5th grade and below need a parent in attendance with them.
Purchase Jump Ticket and fill out waivers in advance (we have chosen the 1.5 hour timeframe from 9-10:30, but feel free to adjust).
12:00 p.m. Student pick up at Chick Fil-A (8648 JW Clay Blvd. Clt)
CPKids parents and kids can meet together at Chick-Fil-A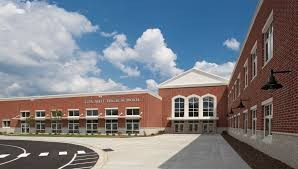 GONE MARCH 31ST
We won't have have a regular service March 31st. Instead, we are coming together to serve! We call this a GONE Event, which stands for Good Of our Neighbor Event. Our desire not to just take over a new space, but to form relationships with those who occupy the space Monday-Friday in order to point them to Jesus.
We will be forming teams to put together teacher/staff gifts for the Cox Mill crew.We'll also have teams to help move our things out of the Y and into Cox Mill. We want to leave the Y in good shape as they have served us well and have been our home for many years. Be watching your inbox for sign ups for the various volunteer teams.
HONDURAS TEAM #5!!!
Would you commit to praying for our Honduras Team #5? Pray that God would go before them and make a way for Jesus. Pray that they would be used by God to show love to the house parents and kids living in the Life Center. Pray for children to see Jesus for the first time as they put on sidewalk sunday schools. Pray for families to be encouraged physically and spiritually as they bring food to their homes and pray with them. Pray for health and safety. Pray for the strength they need for each day. Pray that God would move in our teams hearts. Pray for their funds to be raised. Their trip is June 29-July 6.
TEAM #5 – Billy Gwaltney, John, Heidi, Ava and Addie Karant, Russ and Ian LeJeune, Brandon and Hannah Lindsey, Denise Long, James, Caedmon and Noah Metsger, Phil and Henry Roe, Dawn and Emma Sewell
Click here to give
https://christpoint.churchcenter.com/giving
MARCH
23rd   Kids and Students @ Defy Gravity
31st   GONE (Good Of our Neighbor Event)
APRIL
7th     First Sunday at Cox Mill High School + Lunch on the Football field
19th   Good Friday service @ Maple Street Biscuit Co.
21st   Easter Cafe and Family Worship Service
27th   Students @ Frankie's Fun Park
MAY
5th    Family Worship Service + Church Picnic
12th  Mother's Day + Baby Dedication
26th  Kid's Field DayJune 29-July 6 Honduras Missions trip
July 27-August 2 Camp Cedar Cliff
For additional information, please email Info@ChristPoint.com